1 Day Intensive Self Defence Course for Women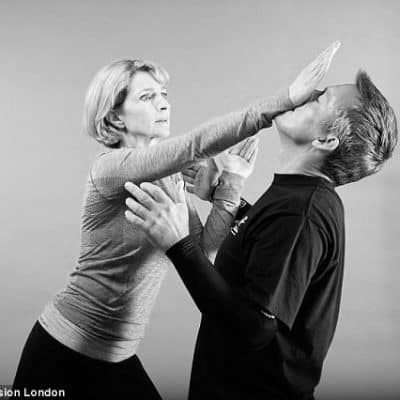 1 Day Intensive Self Defence Course for Women
Only £90.00 Per Person, For a 5 Hour Course (includes 1 Hr Lunch Break)
This Course Is Taught By Our Most Experienced Instructors & You Will Also Receive 30 Days Free School Membership Which Starts From The Same Date As Your Respective Course Start.
Timings
We start every course day at 9:00 and finish at 14:00.
FURTHER INFO
The one day intensive self defence for women course is designed for female participants only & covers situations / scenarios that they can or may find themselves in.
In various degrees, within this class we aim to cover the following subject matter:
Increase awareness using threat recognition, colour codes of awareness & management of the reptilian brain
Setting physical & emotional boundaries
Understanding & making use of body language
Tactical reasoning & choosing an appropriate course of avoidance first or actions later should no other option be available
Realistic physical techniques designed to work in stressful situations to help you escape, buy time or get help or get to a safer position
Understanding and making use of adrenal responses in a high-stress situation
Understanding and making use of measured compliance in an assault situation
Evidence gathering before, during and after a recognised assault and understanding the forensic process
Use of improvised weaponry or legal self-defence weapons/alarms in self-defence
Ground survival techniques
Defences against armed assault
Not at all, as this course is designed for any individual no matter what the fitness level.
Besides a notebook and pen unless you are on one of our instructor courses, you will only need your normal gym gear, a sweat towel, snacks and a bottle of water to keep yourself hydrated whilst training as we provide all other relevant training equipment.
However, if you have your own kit you are more than welcome to bring it (trainee instructors shadowing courses will be expected to have their own kit).
If you book a course and cannot make it then we can offer you an alternative date if the one you booked does not suit for whatever reason. You just need to let us know which alternative date(s) suit and we can make the change. We will not, however, refund a course unless the request is over 28 days before the course start date.
YES! If we have spaces we will calculate the cost, invoice & collect payment accordingly if this is what you wish to do. Just let us know.