LEARN HOW TO DEFEND YOURSELF WITH LONDON & UK'S LEADING KRAV MAGA CLUB
Krav Maga is a very modern and practical style of self-defence that is the only style worldwide known as an art of self-defence and not as a martial art.
Krav Maga isn't about being a tough guy, it's not about learning how to fight in a ring, it's about going home alive no matter what the situation.
Krav Maga therefore can be described as a survival system dealing with personal safety issues in the context of defending against both armed and unarmed attackers.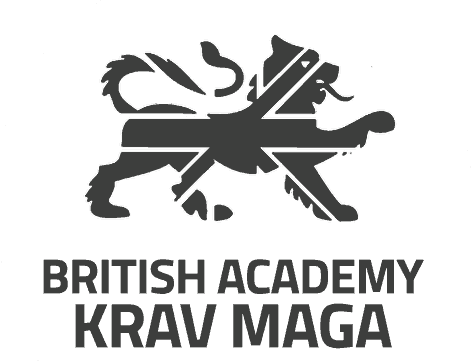 Why choose The British Academy of Krav Maga?
Thank you for delivering such a fun and interesting SD instructor course. I felt there was a really good blend of theory and practice, as we were drilling a variety of techniques while learning how to teach them. I found the opportunities to practice teaching in a small group especially useful. I really enjoyed exploring the scope and variety of what KM has to offer, and I am looking forward to the KM instructor course.
Just finished the 5-Day Intensive course which really kick starts you into KM and is a great workout, different to your usual gym routine, too. The course is very efficient as mistakes are instantly detected and corrected and John is a great teacher.
I started a short while ago, but I have loved every class I have been to so far. The fitness is intense, but enjoyable. I have found the instructors to be very approachable and friendly guys who ensure that everyone receives correct and safe training… Well worth getting involved in!
All the instructors are well trained and always giving constructive and progressive feedback on your personal skill level.Would highly recommend to anyone looking to get fit and learn to feel confident in defending yourself in tricky situations.
This is just a FANTASTIC school. John Aldcroft is a first rate chief instructor and has a superb team working with him. They seem to cope with a whole range of ability levels and will develop your skills, fitness and confidence. The school's flexible in terms of the amount of time you can commit to it. It's also very friendly and great fun.
Not only I am learning a lot and I am still surprised when many times my muscle memory is better than my celebral one, but I also found an amazing environment when people can fight one another without being a danger.Thanks John for your amazing academy!
Great fun, quality people.Initially I felt pretty lost however after I started attending twice a week my understanding of the basics quickly grew.The instructors are informative, approachable & always willing to help, especially with the smaller technical aspects.
I have learned a lot in a relatively short period of time and feel so much more confident in my (albeit still learner) ability to defend myself. I could not recommend the British Academy of Krav Maga more highly.